Film Crew Awaiting Sundial Bridge Barge Arrival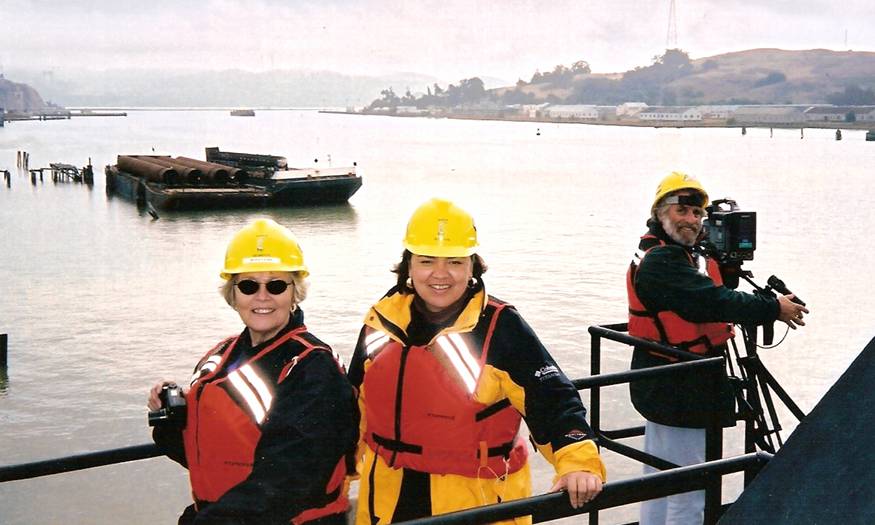 Marlys Barbosa, Lynn Fritz & Mickey Freeman
Completed Projects
Associate Producer for the documentary on the construction of the Sundial Bridge, "Angle of Inspiration."

This project was a seven year production project with shooting in Vancouver, Washington, Redding, California, the Golden Gate waterway and Interstate 5 from Vancouver, Washington to Redding, California.
Project challenges:

Shooting at night utilizing only ambient lighting
Production schedule based upon construction schedule which varied upon weather and construction needs

Produced Norcal Think Pink five-minute video on how to create a Think Pink campaign in your own community.
Served for six years as the Executive Director of q nonprofit organization charged with the oversight and operation of three television channels.
Designed Sequoia Middle School's Television Studio.
Contact Lynn Productions:
Lynn Productions, PO Box 492453, Redding, CA 96049, 530 243-8862